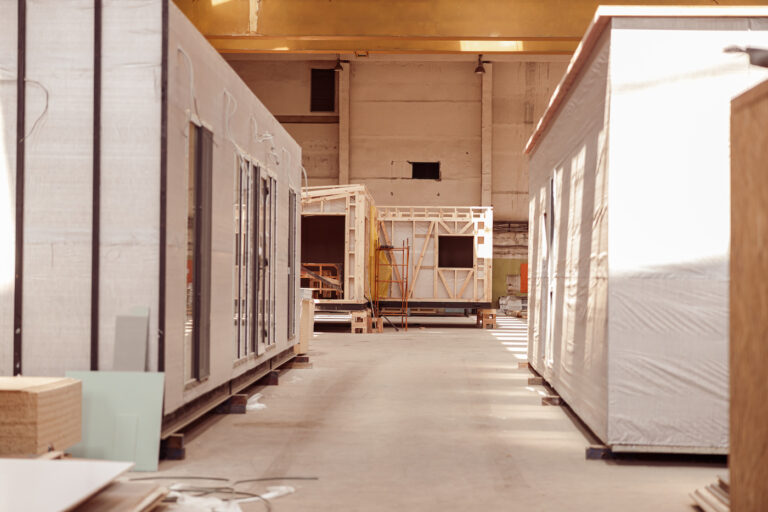 We are specialists in modular
With over 200+ modular customers worldwide, we are experts in servicing the needs of modular customers
A smooth process from start to finish
We recognise that your success is our success. We help you create cost efficient bathrooms homeowners and developers love. We are here to support you from the moment you contact us until the final pod is delivered to a project.
Free onsite training
We will travel to your production facilities and train your employees in Fibo installation. Our years of experience servicing modular and pod customers have shown that our free onsite training is highly valued and ensures a seamless switch to Fibo.
We are committed to sustainable development
The world's population is rising rapidly. In order to meet the demand for affordable homes we need to build smarter and more sustainably. At Fibo we believe that modular and pod construction is the future. Our product is more eco friendly than many alternatives and as a business we have chosen to focus on 8 of the UN's Sustainable Development Goals.
Dedicated customer succcess manager

We recognise that your success is our success. That's why we have a dedicated customer success manager for each and everyone of our pod and modular customers. Our experienced team will help you map out your needs and help make decisions that are within your budget framework and wishes of your clients. They are there to help deal with any issues that arise.

Trusted supplier
Fibo produces large volumes of wall panel annually from our factory in southern Norway. Our manufacturing processes, quality assurance and management systems are all independently certified to the highest level. You can rely on us.

What our modular customers say
The Fibo Wall System is well suited to volumetric modular manufacturing process. We estimate that in total we can save 2.5 hours per pod. And when scaled up, this has the potential to save us thousands of pounds per year.

Andy Cornaby. Modpods international
We used only tiles in the past because wall panels have generally not been up to the same quality. But Fibo wall panels turned out to be much better!

Simply Modular / Halton Housing
The Fibo system has been very well received by our customers. We are very optimistic about using Fibo in future projects.

ESTEC GmbH & Co
Case Studies
See why so many modular and pod manufacturers are using Fibo. Join them!
See more