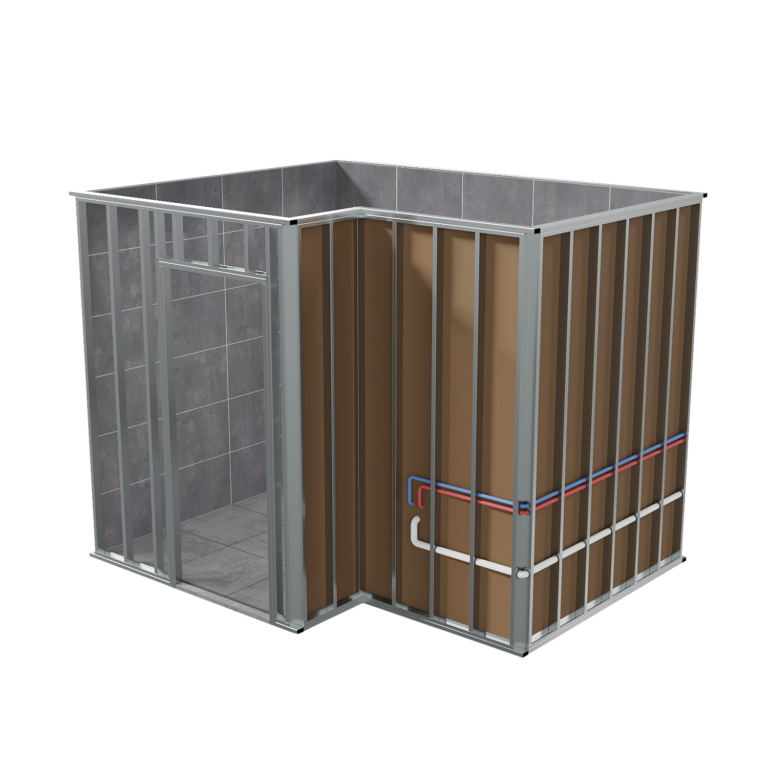 Fibo Explained
One layer wall covering invented for frame construction. Ideal for offsite and modular building, our products can be fitted directly onto wooden and steel studs or glued onto the wall with no specialist trades or tools required.
Install Fibo 5x faster than tiles
Watch the 40 second video for a quick overview of our wall system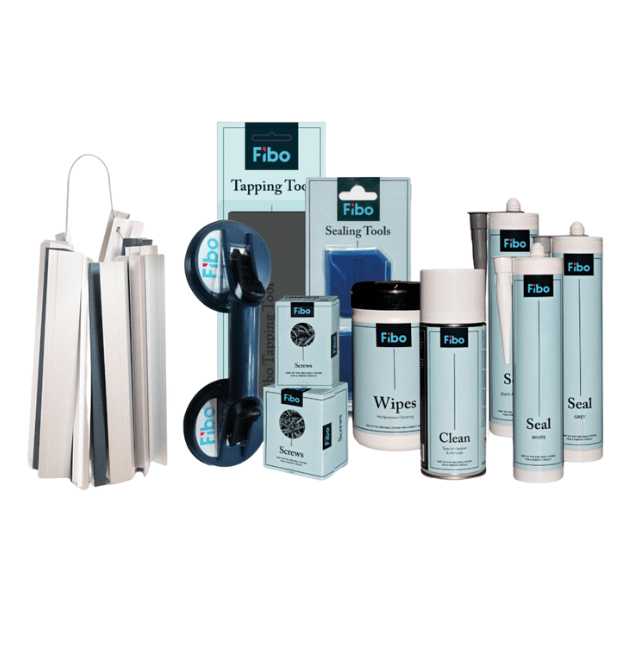 A complete wall system
Fibo wall system gives you 100 percent waterproof walls with exceptional durability for bathrooms, kitchens and other rooms that must withstand tough use.
Full-height panels are clicked together with Fibo Aqualock, which provides virtually invisible joints. With the membrane in the panel front, you never have to worry about hidden damage on the back wall.
The wall surfaces are very easy to clean without the need for strong chemicals providing a good indoor climate. Grout lines are milled into the panels, so you get the look and feel of grout without the discolouration.
All our panels come with a 25 year warranty.
We provide a range of quality, custom engineered accessories which smooth the installation process and provide a great end result.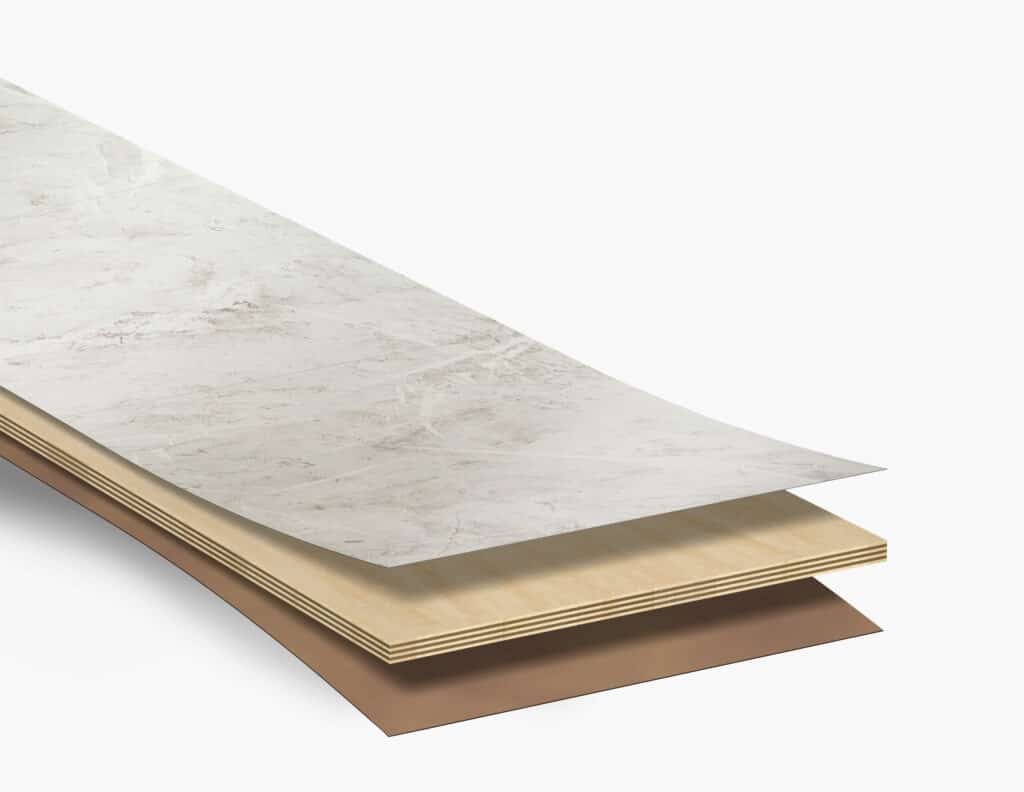 World-class wall panels
Fibo wall panels have a core made from muitple layers of PEFC-certified plywood. The sheets are compressed and clad with a high-pressure laminate, placing the membrane at the front of the panel. This gives you a 100% watertight and eco-friendly designer wall in your chosen style for your bathroom, kitchen or wet room.
With our 2,400 mm panels you can quickly clad the entire wall from floor to ceiling. Some of the designs are also available in lengths of 3,020 mm for rooms with additional ceiling height.
There is no place for harmful bacteria such as e-coli and staphylococcus to survive on our panels. All our panels come with an antibacterial surface and are certified according to ISO 22196:2011.
Certifications
Scandinavia is known for its strict wet room regulations and Fibo exceeds them all. With Fibo you get a safe solution that is 100% watertight.