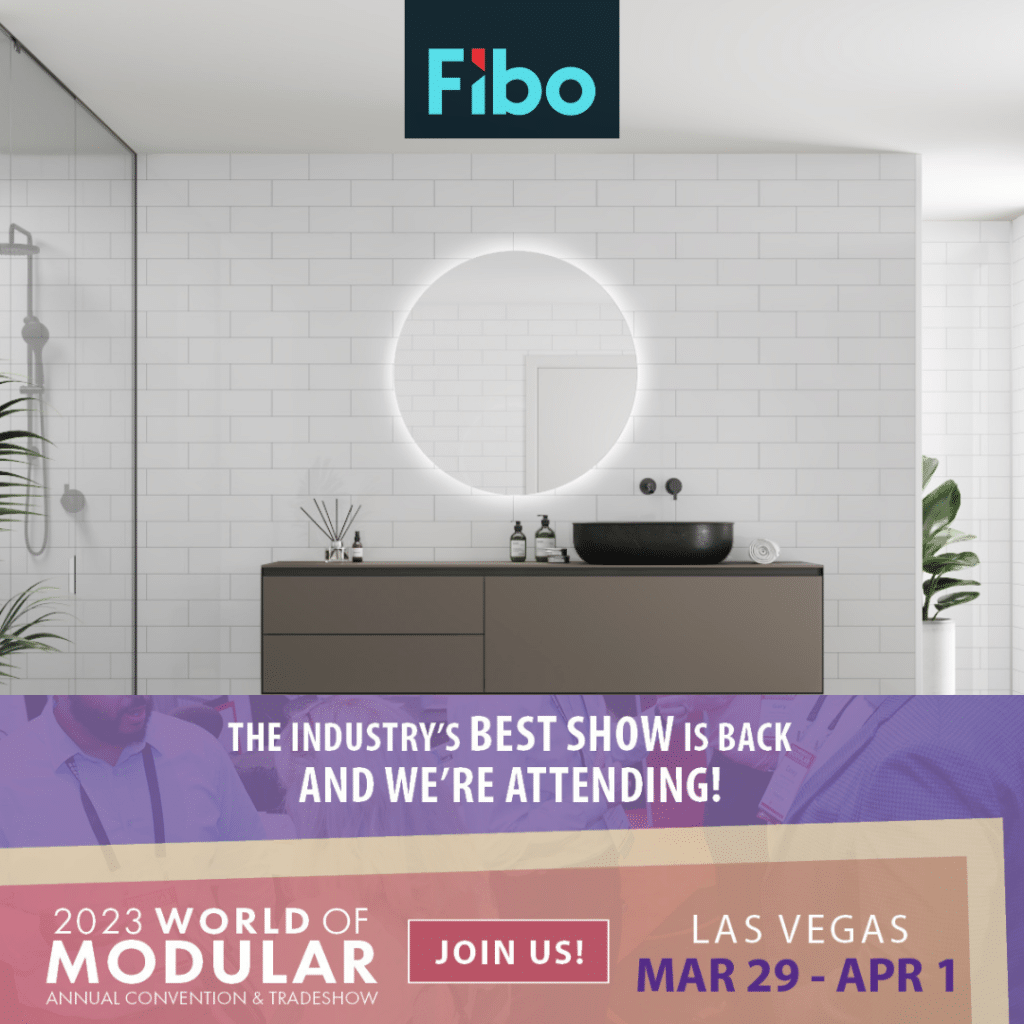 Meet Fibo at the World of Modular!
Meet Fibo at MBI's World of Modular Exhibition in Las Vegas and discover why over 200 modular manufacturers are using Fibo for their bathroom wall coverings.
---
Fibo will be at booth 609
We caught up with Fibo North America CEO, Wes Moore, to gather his thoughts about the modular construction sector ahead of MBI's World of Modular exhibition.
Wes, can you tell us a little bit about Fibo
Fibo started out in Norway in Scandinavia way back in 1952. In 2018 Fibo entered the North American market and today we have a distribution network covering from East to West Coast including Canada. Our distributors are served by our modern Norwegian manufacturing facility.
2. What are the advantages of using Fibo's waterproof wall panel system and why should modular manufacturers consider Fibo?
Fibo looks great and is quick and easy to install. You don't need to be a specialist tiler or plumber to do it. One trained employee can become a Fibo installer and complete a bathroom unit on their own. So not only can you beat the skilled labor shortage, but you can build more bathroom units in less time, ultimately saving money. These savings help modular manufacturers keep prices down, making their buildings even more competitively priced vs traditional building method projects.
Another advantage of Fibo is that, unlike tiles, it does not crack during transportation. The last thing a building engineer onsite needs is to do repairs to cracked tiles.
Lastly, I think, there are lots of synergies with our product and what the modular industry is trying to do when it comes to both social and environmental sustainability. Fibo is a low-carbon solution. Modular manufacturing is a more sustainable building practice. Our wall panels are precision engineered. Modular buildings are precision engineered. We're in the same boat rowing in the same direction.
Bathroom design trends
3. Is there a particular design that stands out as the most popular amongst modular manufacturers?
We have hundreds of amazing designs to choose from. It really depends on the customer's wishes and what their clients have in mind for their bathroom space. What I would say though, is that our selection of extra wide panels* (full specs 94 31/64" height x 40 15/16" wide) are very popular with the modular industry, as they speed up an already fast installation process.
It doesn't take many panels of that size to cover a surface area! Our extra wide selection includes some of our most popular decors: Cracked Cement, Black Marble, Rough Wood, Grey Concrete, Lentini Dark, White Slate to name a few. Contact us for the full list and prices.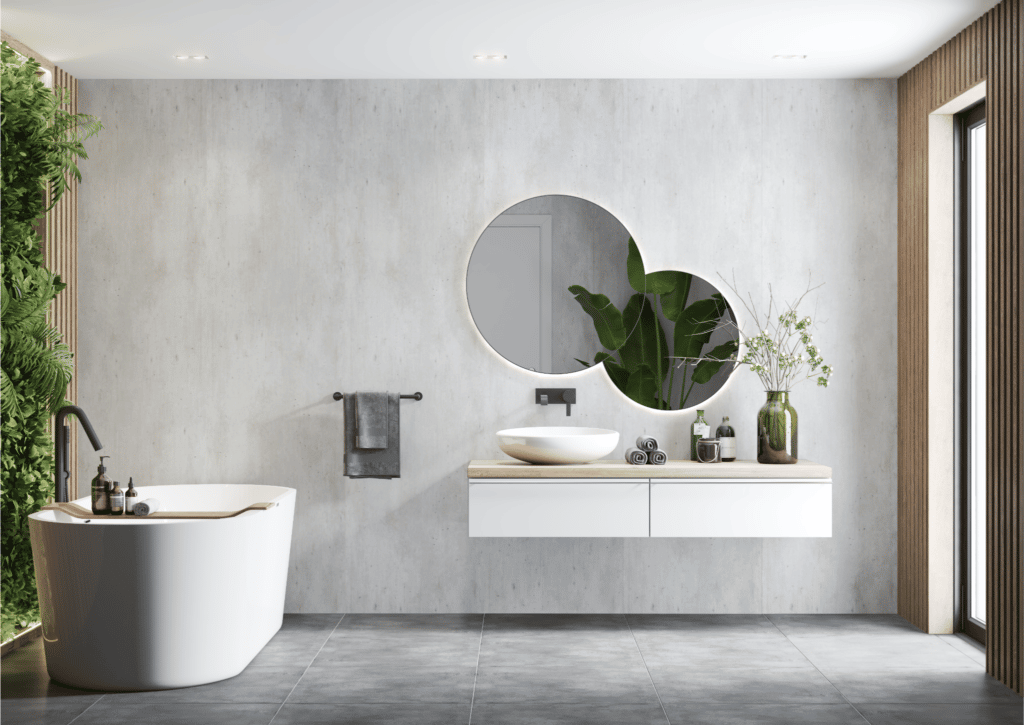 Looking forward to World of Modular
4. What are you most looking forward to at WoM 2023?
I think WoM is a fantastic event, a place to learn from each other and to hear about the success stories from the modular industry. Modular manufacturing with its unique route to market remains a strong channel even in potentially turbulent times.
We look forward to showing our existing customers what is new at Fibo, and to meet new customers so they can get a look and feel for Fibo and share in the excitement!
*Standard dimensions are 94 31/64" tall and 24 13/32" wide. Panel thickness is 13/32". The density is approx. 50 lb/ ft³. Selected decors are also available in 118 57/64" length and 40 15/16" wide.